If you love nothing more than shopping till you drop on a city break, make Madrid the next destination you visit. The Spanish capital has long been associated with high-end fashion and it's a brilliant place to explore if you're after some retail therapy.
We're going to talk you through a few of the city's best districts for splashing some cash – if you want to make sure you have as much spending money as possible for your trip, check out these offers on accommodation to help you save a bit of cash while staying somewhere stylish.
Serrano neighbourhood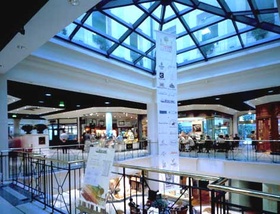 You can't come on a shopping trip to Madrid and not spend at least a few hours browsing the boutique windows of the Serrano neighbourhood. This part of the city is home to a host of high-end brands and designer names, with the most prestigious tree-lined boulevard known as the Golden Mile. Here, you will find the likes of Chanel, Gucci, Miu Miu, Carolina Herrera and Manolo Blahnik lined up for your convenience.
As you'd probably expect, there is also a selection of chic restaurants in the area – great spots for some lunch if you have the spare cash. If you're on a slightly tighter budget, grab a coffee at one of the pavement cafes and just enjoy the atmosphere.
Las Salesas district
The Las Salesas district is the place for fashionistas to come if they want to see the latest trends on show. There's a wonderful mix of international names with small, local boutiques along the area's two main streets – Piamonte and Almirante.
Wander around and soak up the sight of some of Madrid's most stylish residents browsing the windows and showcasing the next big thing in the fashion world. There are designers like Marc Jacobs and Elisa Bracci with shops here, along with small entrepreneurs who specialise in well-made, sought-after products. Elsa, which sells women's hats, and Cristina Castaner, where you'll find a variety of shoes, are two such examples.
Triball
The Triball neighbourhood in Madrid has come to be known for its carefree, vibrant and fun attitude. This is the place to come to if you want to seek out up-and-coming designers that have yet to be spotted by the wider world, or are keen to find some of the quirkiest and most interesting restaurants in the Spanish capital.
In terms of the shopping, you shouldn't miss Emiika Style, a store dedicated to new designers that is constantly refreshing its stock to keep up with the latest fashion crazes and to showcase new talent. Another top spot for finding new names is Laga, which is run by a collective of Basque designers as a way to introduce their own unique pieces to customers from around the world.
Consuela, meanwhile, is making quite a name for itself with its amazing footwear, while Scarly has combined the idea of shopping with high-end gastronomy.
El Rastro Flea Market
No shopping trip to Madrid would be complete without browsing the eclectic stalls of the El Rastro Flea Market. This vast array of stalls pops up every Sunday, sprawling across numerous streets and offering shoppers the chance to pick up everything from vintage clothing and original artwork to tasty treats and varied antiques.
There's nothing quite like mingling with the crowds, pausing to take a closer look at any stalls that catch your eye and bartering with the vendors over price. It's a quintessentially Madrileno experience and one you certainly shouldn't miss if retail therapy is the main focus of your holiday in the city.